File shares deployed all the way down to the departmental level are critical to any business, yet too often become disjointed islands of information across the enterprise that are often under-managed and under maintained. Security, risk and compliance concerns abound as more and more file shares are deployed across the enterprise. Businesses are under immense pressure to keep accurate accounts of their business documents, for legal and compliance purposes alike.
SOLIXCloud File Archiving provides enterprise scale data collection and management powerful data discovery to find and retrieve files quickly and easily. Text search to retrieve a wide range of file formats including documents, images, videos, and PDF. File level controls support legal hold and stubbing to manage exception handling conditions.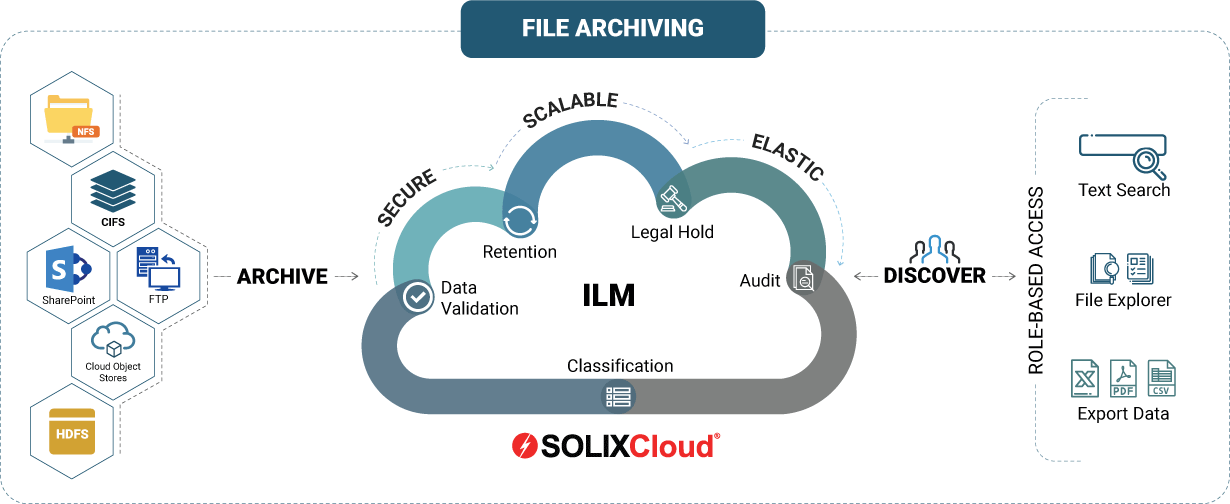 Key Features
Archive all file formats
Consolidate and regain control of your data
Unlimited scale at a low monthly cost
Text search and retrieval
Meet compliance goals with policy based retention & legal hold
Reduce maintenance and infrastructure costs
Why choose SOLIXCloud File Archiving?
Hosted on Microsoft Azure, SOLIXCloud File Archiving delivers a fully managed low-cost, scalable, elastic, secure, and compliant data management solution for retiring all enterprise data.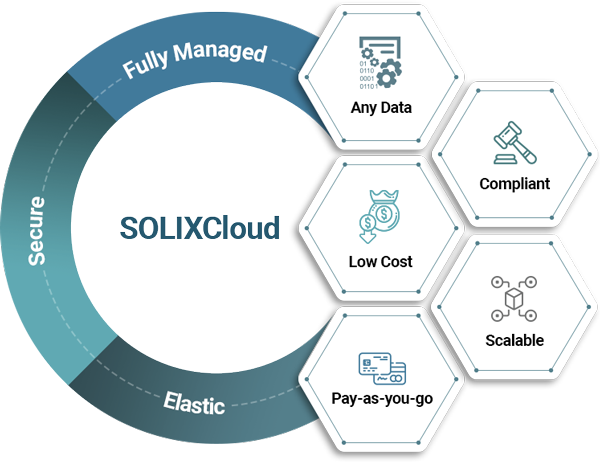 White Paper
Embrace the New Cloud Paradigm to Fuel Digital Transformation
With Data Management Powered by Solix Common Data Platform