Free Trial
File Archiving
Software as-a-service
Regain control over your unstructured data and stay compliant
SOLIXCloud File Archiving provides a cloud based archive for all your historic unstructured data residing in your file systems or file share systems. With powerful data collection and management capabilities, enterprises can regain control over their unstructured data, stay compliant while enabling seamless discovery and access capabilities.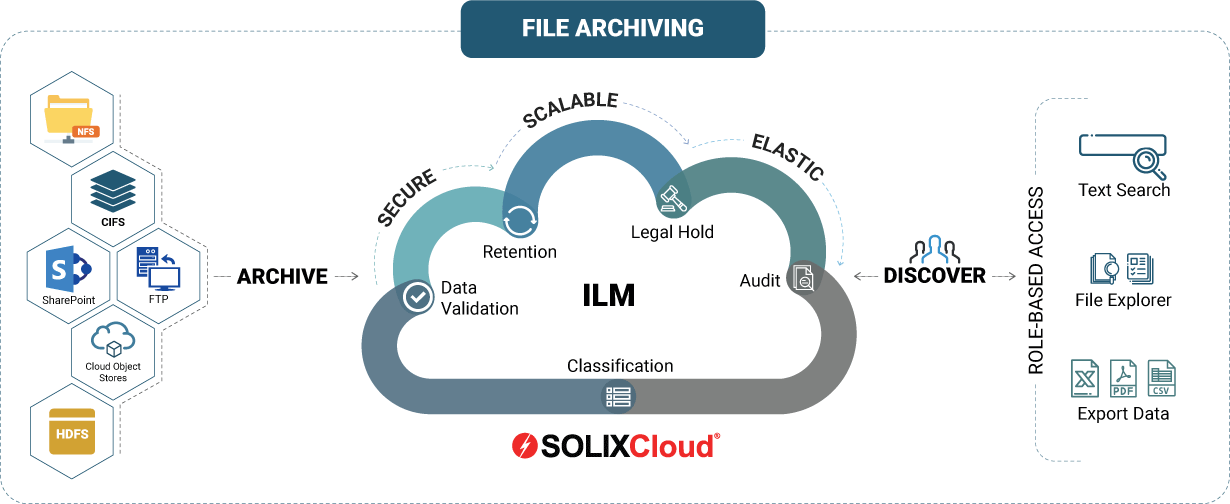 Deployed on Microsoft Azure, SOLIXCloud brings the low cost, on-demand scalability and pay-as-you-go advantages of public cloud with the added bonus of enterprise grade security to file archiving.
Try it now, FREE for 30-Days!
Key Features:
Support for all popular file formats
Support for all file systems
Policy-based retention and legal hold
Data classification
Seamless access for legal and compliance professionals
Fully encrypted
Secure and compliant