The World's Leading Companies Choose Solix
Empower Work Groups with Enterprise Content Services
Enterprise work groups have a multitude of digital and paper-based content silos. It adversely impacts content availability, security, productivity, and compliance. To end this content chaos, Solix ECS offers work groups an all-in-one content services platform on the cloud for centralized content storage, management, collaboration, security, automation, and compliance.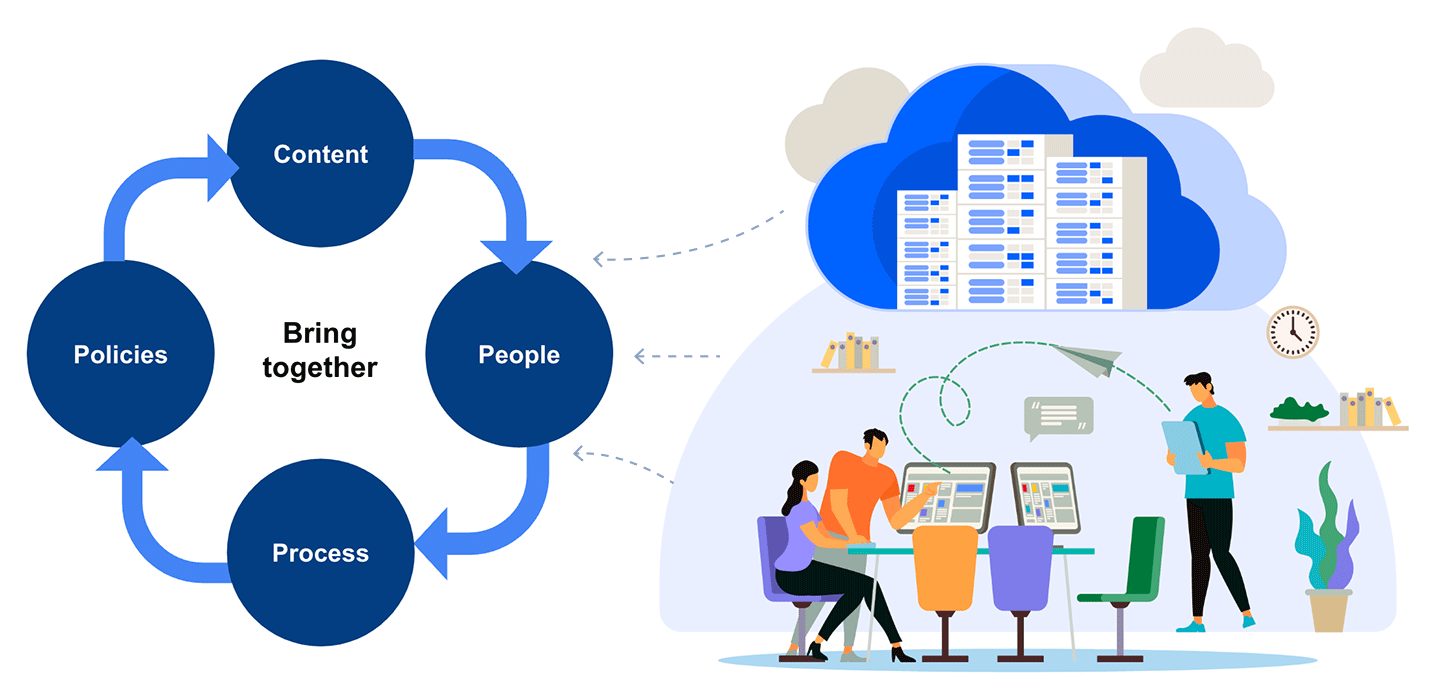 Experience Solix ECS today with a 30-day free trial (No credit card required)
Platform Overview
Centralized Content Management

Secure cloud content repository for centralized file storage, management, discovery, processing, and governance.

Secure File Sharing & Collaboration

Securely share files with internal and external stakeholders using permissions, secure links, and guest accounts.

Enterprise Information Archiving

Automate archiving of documents, emails, images, videos, audio, and web content, from active and legacy repositories.

Digitize & Automate Processes

Improve productivity & deliver digital experiences for employees and customers with at-scale automation & workflows.

Data Compliance

Comprehensive audit reports, encryption, retention management, classification, and legal hold help ensure compliance.
Simple and Flexible Pay-as-you-go Pricing
After the free trial ends, just pay for the storage you need. You will have access to all features and the ability to add unlimited users at no additional cost. No upfront commitments. Cancel anytime.
Resources
Datasheet

Cloud Content Management For Enterprise Work Groups

Datasheet

Low Cost, Secure & Compliant File Archiving On The Cloud

Datasheet

Intelligent Content Services for Accounting & Finance
Getting Started is Easy
Be up and running in minutes