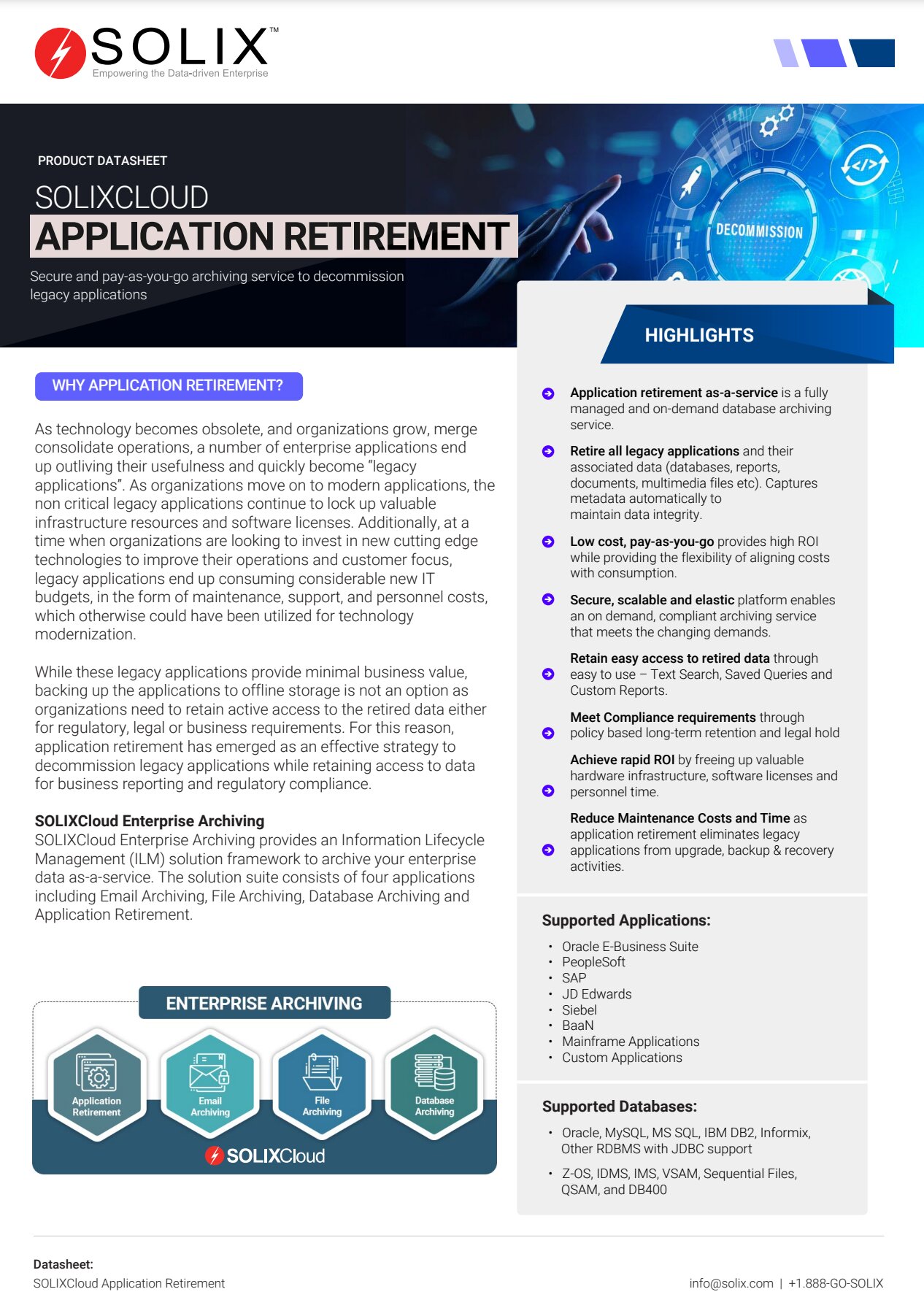 Remove the complexities of legacy application retirement / decommissioning with SOLIXCloud Application Retirement as-a-service.
SOLIXCloud Application Retirement provides a unified Information Lifecycle Management (ILM) framework to decommission legacy packaged and custom applications across relational databases and mainframe platforms. Associated unstructured data including report extracts (.PDFs, Excel, .csv), documents and multimedia files are also supported.
Hosted on Microsoft Azure, SOLIXCloud Application Retirement as-a-service delivers a fully managed low-cost, scalable, elastic, secure, and compliant data management solution for all enterprise data.
Download the datasheet to learn more.