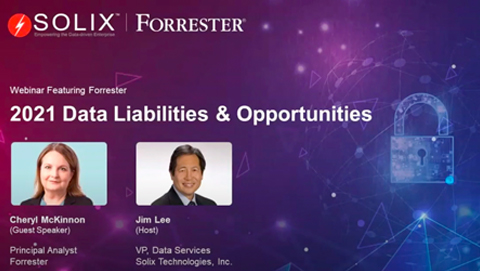 You are aware of the data growth challenge facing your enterprise, you are also aware that data can be a valuable asset, but with governance and management challenges, you may be unaware of the steps needed to turn your data from a liability to an asset.
Forrester Principal Analyst, Cheryl McKinnon & Solix VP Data Services, Jim Lee discuss how enterprises can drive data value in this on-demand webinar.
What You'll Learn:
The True Value of Past, Present and Future Data and How to Leverage it
The Data Management and Governance Challenges Enterprises Face
Market Trends of Information Governance
Why You Need to Take Action Now!