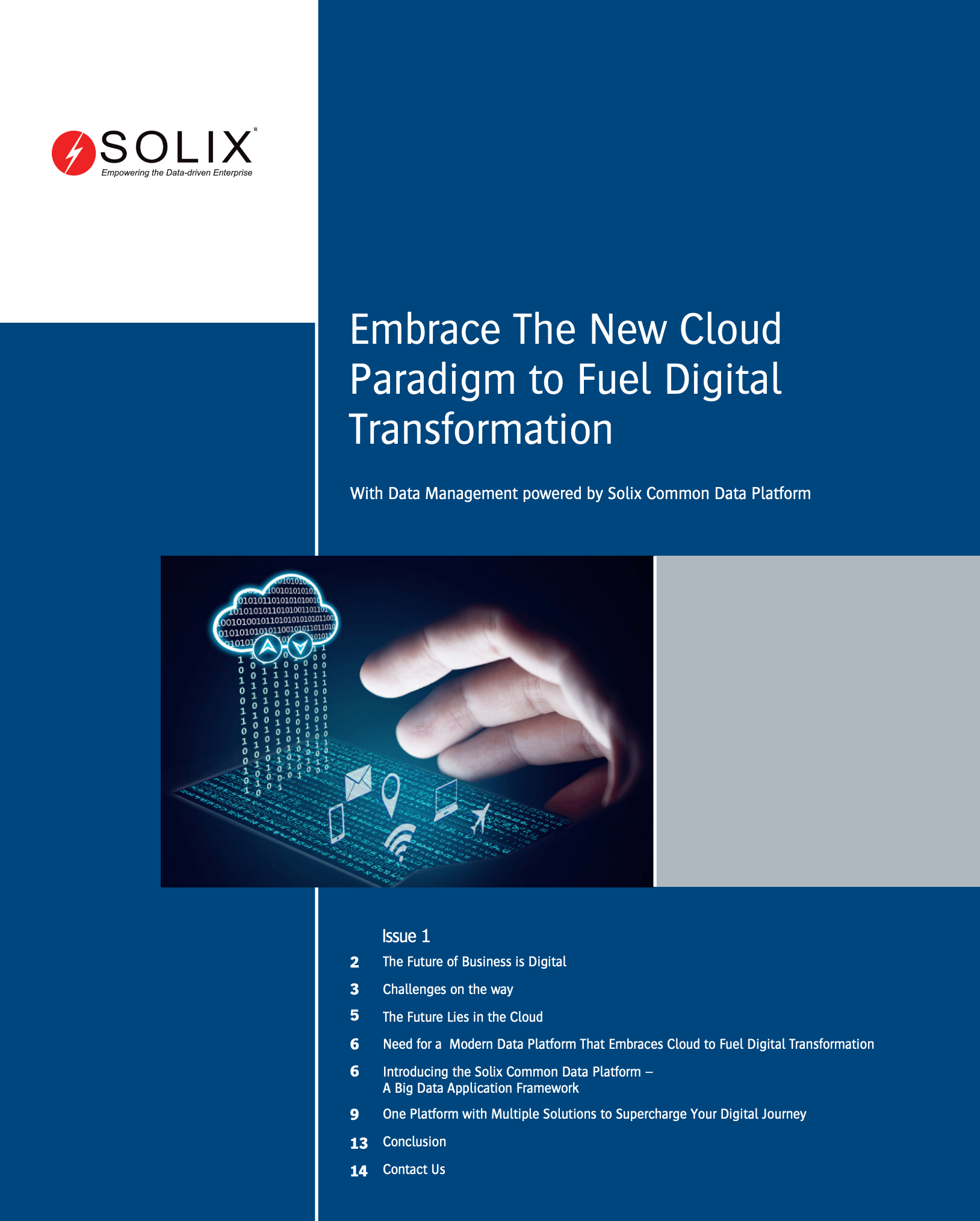 The early adopters of digital transformational strategies are disrupting markets, increasing their competitive advantages, and providing overall better user experiences to their customers. However, digital transformation is driving up data volumes at a historical pace. In fact, 90 percent of all data has been created in the last 2 years. This explosion of data volume can cause a variety of issues for enterprises including a decrease in the performance of applications, roadblocks for application modernization, increase in maintenance time and costs, increase in infrastructure costs, governance challenges, and more.
The future lies in the Cloud with enterprise-grade security, compliance and data management capabilities combined with low cost scalability offers enterprises a whole new approach to data management and driving digital transformation.
Download white paper to learn more.