Overview
SOLIXCloud Enterprise AI is a solution suite including Solix GPT and Solix ML. To deliver extreme data quality, SOLIXCloud Enterprise AI leverages SOLIXCloud Enterprise Archiving and SOLIXCloud Enterprise Data Lake to collect, catalog, govern, prepare, pipeline, secure and ensure the privacy of your enterprise data for machine learning and generative AI applications.
As it is based on industry leading open source platforms including Llama 2 and MLFlow, and it is trained on 'your' data, SOLIXCloud Enterprise AI easily outperforms most publically available AI applications. Solix provides pre-trained solutions and models, but features open and extensible integrations, so you can write plugins to support new workflows, libraries and tools.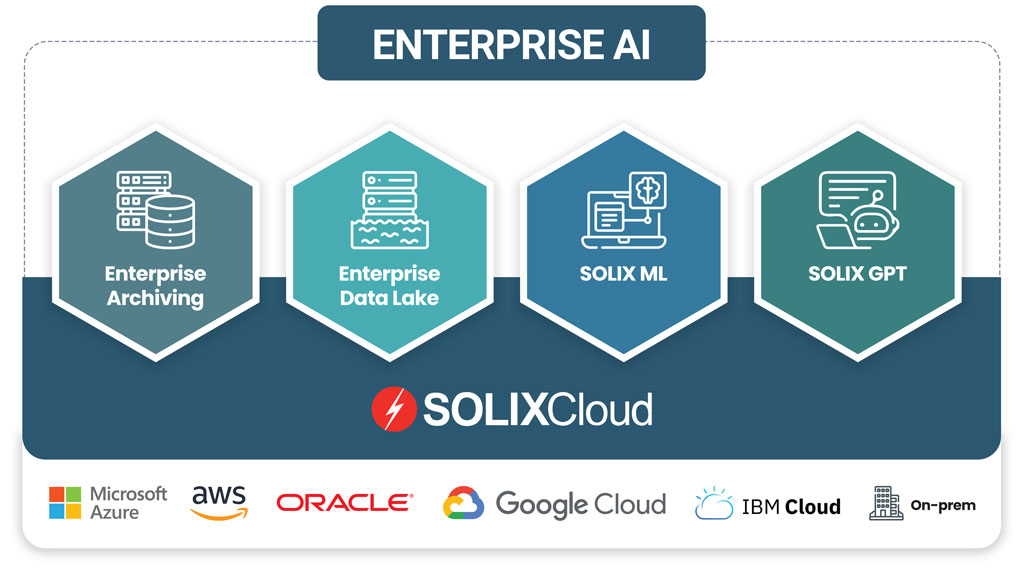 SOLIXCloud Enterprise AI is powered by the Solix Common Data Platform (CDP), a multi-cloud data fabric and information architecture that helps organizations manage and process their structured, semi-structured and unstructured enterprise data. Solix CDP connects and pipelines enterprise data from any source to any target and provides robust data governance, data privacy, data catalog, discovery and security for large scale enterprise data repositories. Solix CDP powers the Solix Cloud Data Management application framework which also features SOLIXCloud Enterprise Archiving, SOLIXCloud Enterprise Data Lake, SOLIXCloud Consumer Data Privacy and SOLIXCloud Enterprise Content Services (ECS).

Enterprise AI Solutions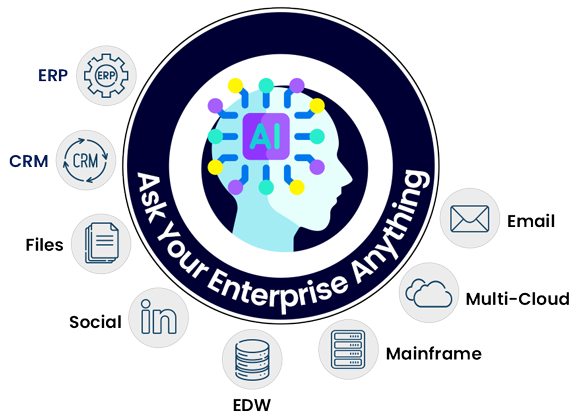 Solix GPT
Solix GPT is an enterprise chatbot that empowers employees to "ask the enterprise anything." Solix GPT uses the state-of-the-art Llama 2 large language model (LLM) for chat and user prompts enabling top performance beyond most publicly available LLMs. Furthermore, Solix GPT is fine tuned to your enterprise because it trains on your enterprise data for improved reasoning, coding, proficiency, and knowledge tests.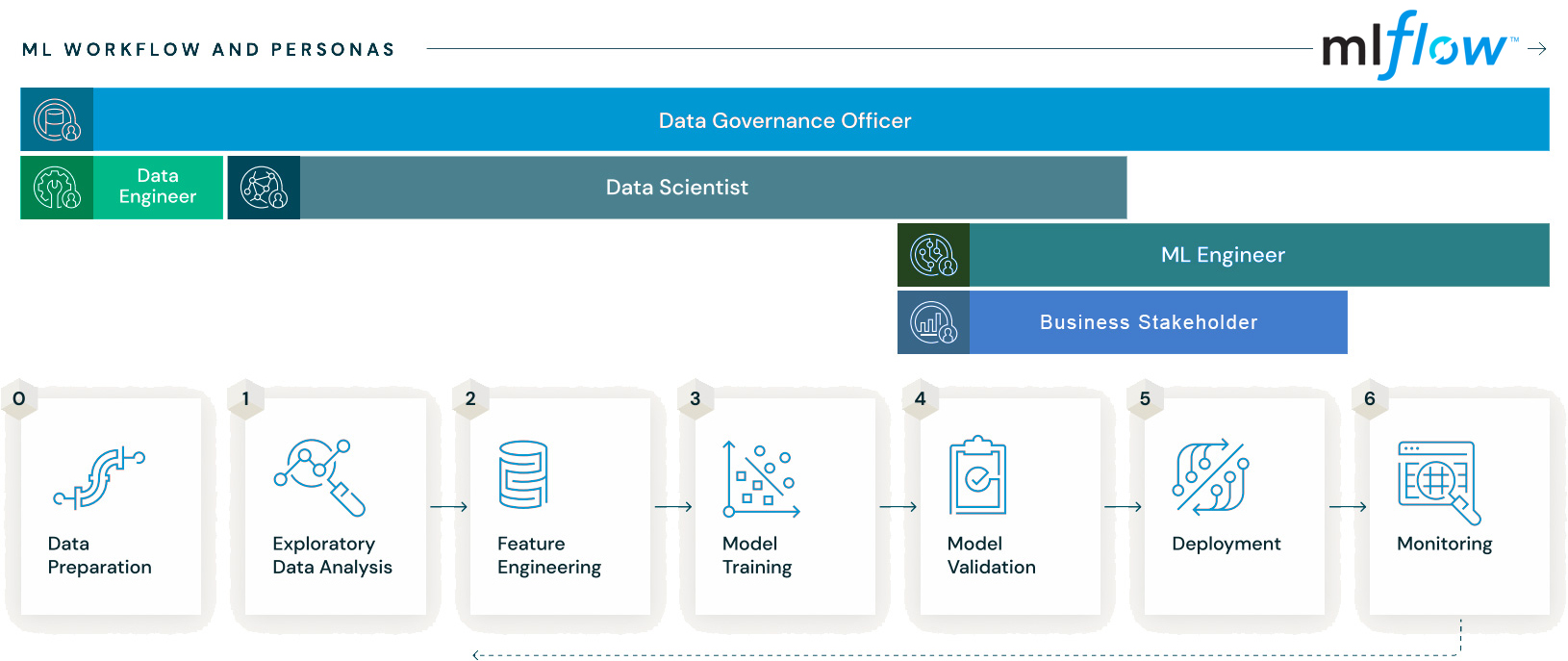 Solix ML
Solix ML is a machine learning (ML) platform based on MLFlow. Solix ML allows for efficient deployment, monitoring, and maintenance of machine learning algorithms by managing workflows and artifacts across the machine learning lifecycle from initial model development through deployment and decommissioning.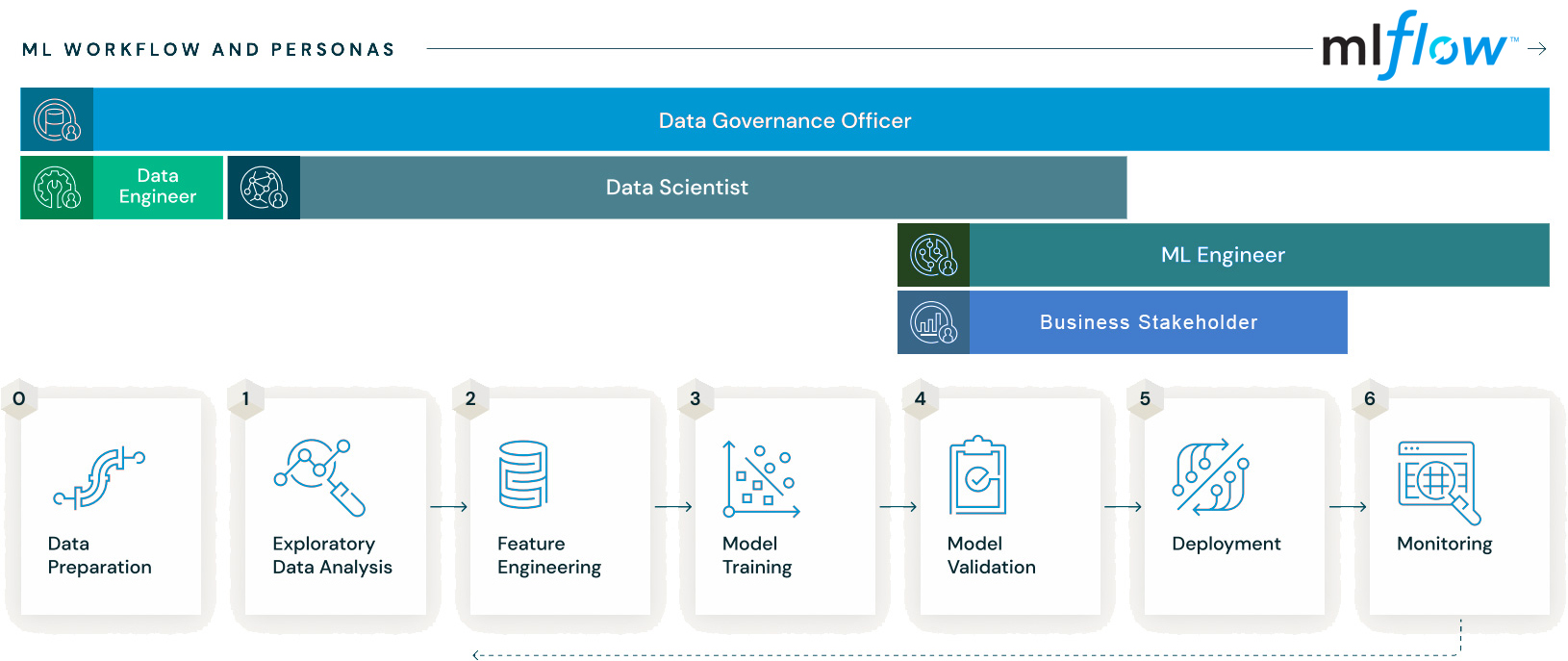 Why Solix Enterprise AI
Solix CDP provides access to the enterprise data and metadata, tools for data pipelines and orchestration, native and 3rd party machine learning algorithms and integrates with key LLM models.

Get Started with SOLIXCloud Enterprise AI
SOLIXCloud Enterprise AI, Solix GPT, and Solix ML are currently available in Beta release.
Resources
White Paper

SOLIXCloud Enterprise AI

Datasheet

SOLIXCloud Enterprise AI

White Paper

Enterprise Information Architecture for Gen AI and Machine Learning
Need Guidance?
Talk to Our Experts
No Obligation Whatsoever